Custom
typeface/font
solutions
The external perception of a brand or a company is represented by the corporate design. This is composed of various elements. The logo forms the central point of a brand, it is flanked by a corporate colour theme and the corporate typography and visually matching imagery.
These elements should shape the face of a brand in the most characteristic way possible.
Those who appreciate the value of a well-functioning and fittig typeface can go one step further and choose an exclusive custom typeface, that is explicitly developed to the needs of the brand or company.
There are two ways to do this: the somewhat simpler, by selecting an existing typeface from our portfolio and, while retaining the basic variables, have it modified to create a distinctive, personalized typeface, and have it adapted to specific brand-specific requirements.
Or a completely new, exactly fitting typeface, designed in consideration of the company-/ brand-specific requirements.
The development of a customized corporate typeface sounds expensive at first, but may, under certain circumstances, be cheaper than licensing a commercial typeface for larger companies.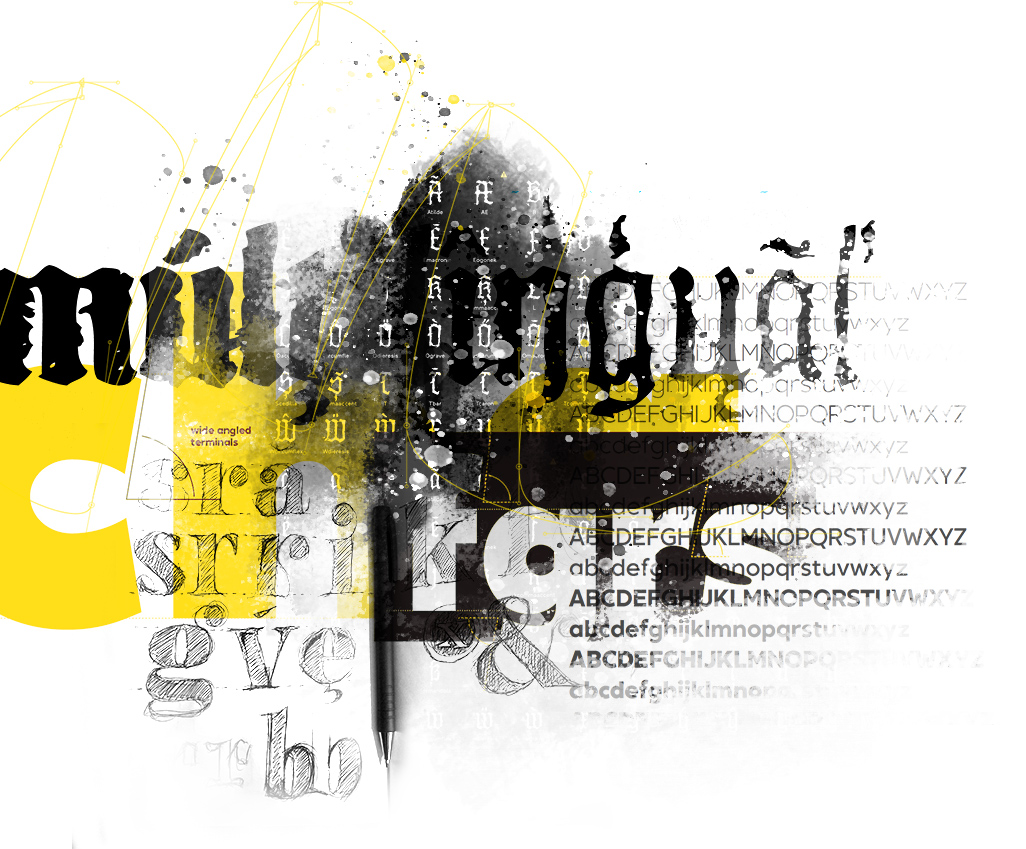 Custom
lettering/logo
solutions
The logo is the starting point and central element in a visual appearance.  A good logo is simple, individual, has a high recognition value and shapes the identity of a brand.
As a type designer, you breathe the tension between the letter and the white space created. Which ultimately, and in consideration of the brand vision, leads to a company/brand logo, lettering or metal logo.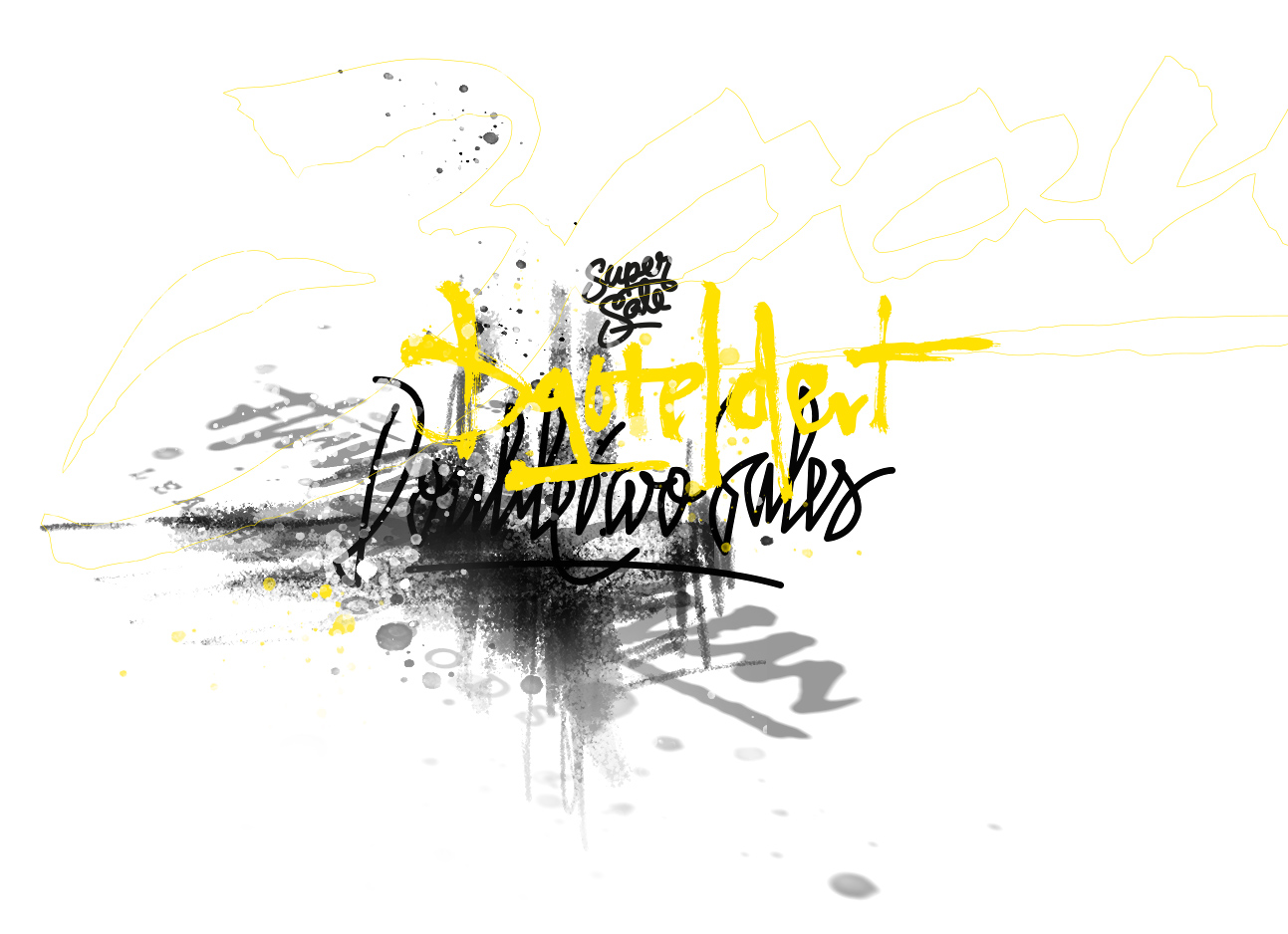 The embrace of darkness, the rebellion against the establishment, the essence of evil…
What punk could not do anymore was continued by metal at the end of the eighties in the form of Death- and Black Metal. And the disgusting grimace of rebellion
resulted in a beautiful, genre-forming aesthetic and special art form.
The metal logo – characterized by sharp edges, points, spikes, branches and roots and always a portion of filth and dirt. Whether symmetrical or not, nothing is more obvious than genre affiliation of a band that has developed its band logo within this environment.
You need a custom metal logo? Mail us.
For smaller budgets we offer our well-known and popular Metallogo fonts. Besides a basic letterset these always bring along some elements with which you can develop your own logo within a few creative steps.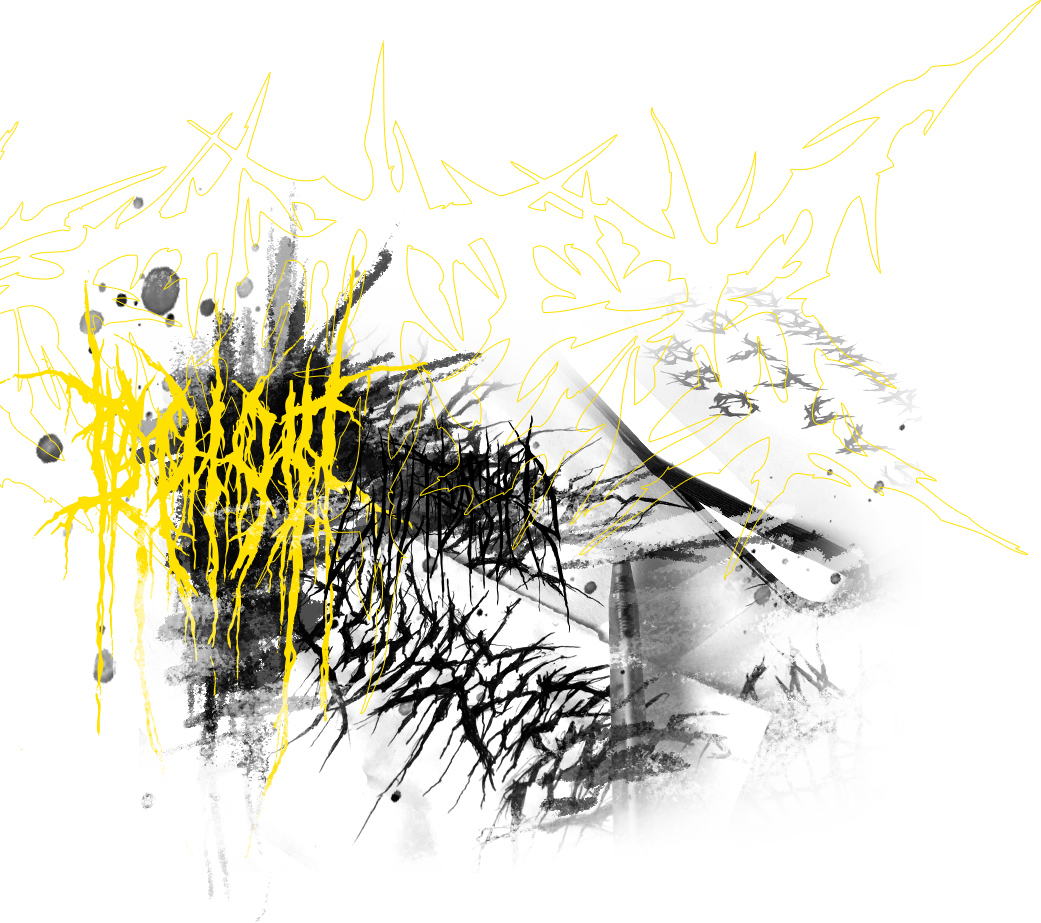 Doubletwo Studios loves and lives design, and looks back with passion on almost two decades of experience in design, advertising and marketing. Our catalogue of design services includes, among other things, these fields of expertise:
Brand development and corporate identity (logo, typography, colour and image world)
Editorial design
Webdesign / Appdesign (UI and UX)
Motion design
If you are interested, please write to us.